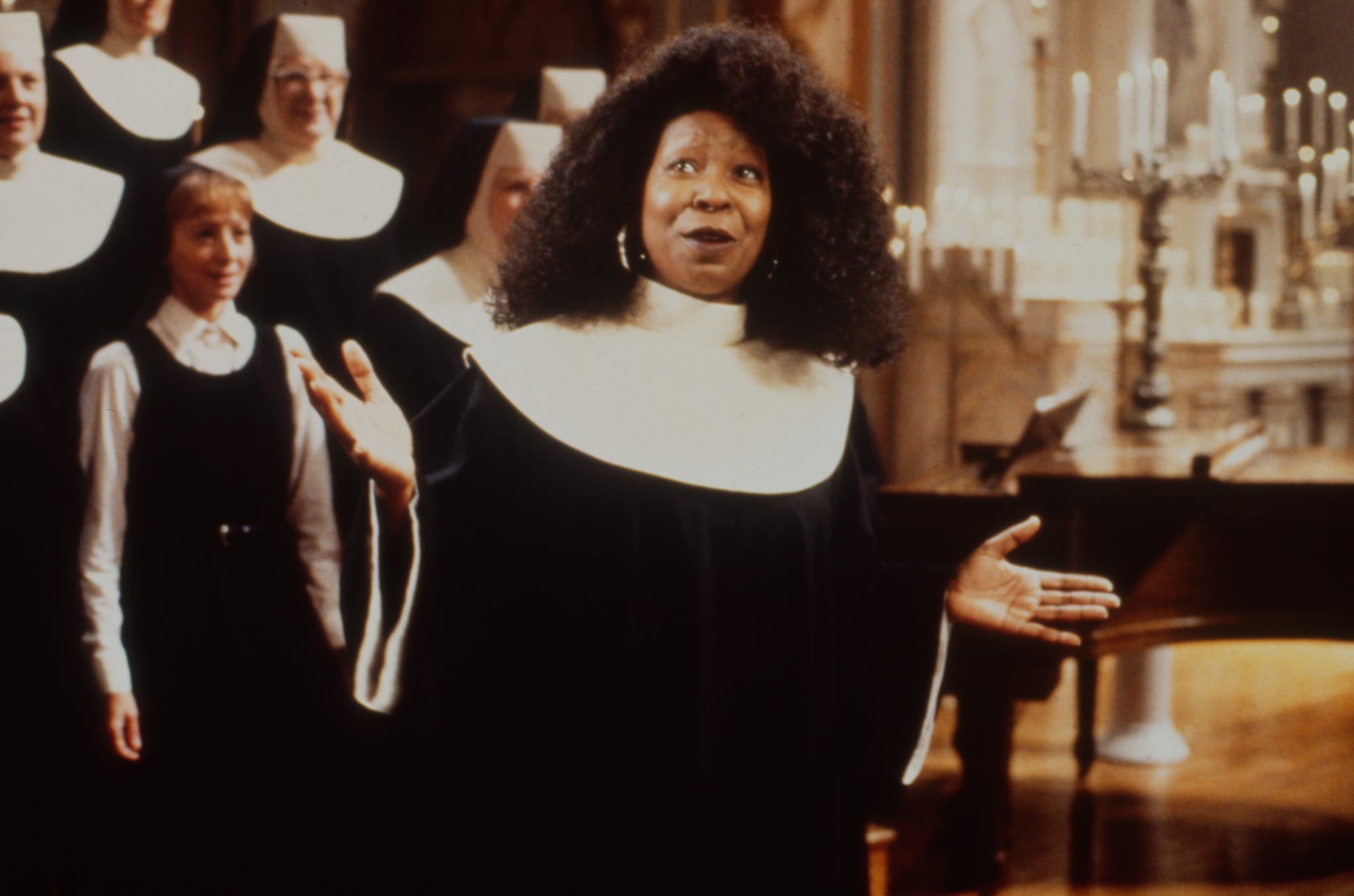 If you're still hoping and praying for a third Sister Act movie, you're going to be feeling extremely blessed right now. In a recent episode of The View, star Whoopi Goldberg revealed the protracted threesome is still happening — and hopefully sooner rather than later.
"You know we're still going to make this movie," Goldberg said to her original Sister Act co-star Jennifer Lewis when Lewis appeared on the September 22 episode of "The View." "I'll do anything to work with it [Lewis]because it's fun."
Back in 2020, Disney+ announced plans to develop the third Sister Act film, which was reportedly directed by High School Musical: The Musical: The Series showrunner Tim Federle and written by Madhuri Shekar. Since then, however, there have been almost no updates to the film. In July 2022, during an interview with Entertainment Tonight, Goldberg gave the first update in a while, revealing that she has been pushing for the film to be made for several years.
"I've been trying to do this for six years," she said. "I've been told no one cares. It takes a minute for people to realize they should take their foot out of their mouths… It's coming. We have to shoot it, but it happens. You're never quite satisfied with a script because one of the things you find is that you want space to make adjustments if necessary. Sometimes what looks right on paper doesn't come right out of your mouth. They have to push it a little bit but I'm very hopeful that people will be happy."
Goldberg also gave Entertainment Tonight a little tidbit about where her iconic character, Deloris, will be when we rejoin her decades later.
"We made [the first and second movies] Back to back, which is why I really love them. But now you need some space on it, and you have to let it [my character] grow up and grow up what happened. We will see. She was a grown up when she started, but she's a lot more grown up now."
Lewis and Goldberg also spent some time on the air on The View to reminisce about the time they spent working on the original film together in 1992. In fact, Lewis even recalled her "teaching" Goldberg to sing. the big musical numbers of the film.
"I said to Whoopi, 'Look, you just get in that mirror with the two of us, just get a hairbrush and pretend we're 15 and singing with Gladys Knight & the Pips,' and Whoopi did. ' Lewis said. "She sang that little booty!"