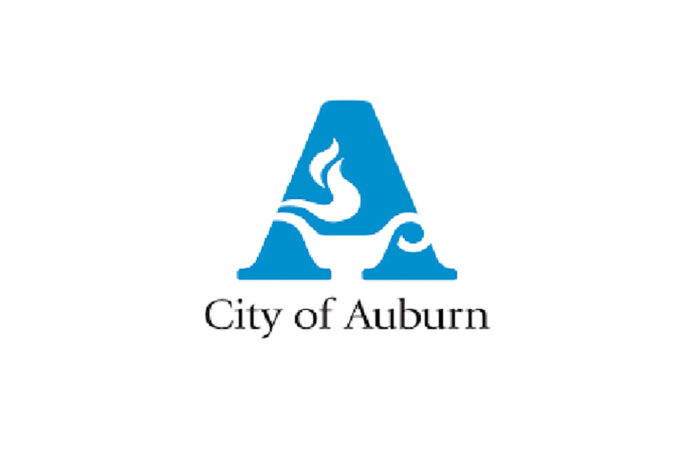 BY HANNAH LESTER
[email protected]
OPELIKAOBSERVER.COM
maroon —
Two new companies are on their way to Auburn.
One is a free shop for a well-known coffee shop in town, Well Red.
Well Red Two, as detailed in the city's planning package, will be located on N. Donahue Drive, south of Shug Jordan Parkway and north of Ruth Way after approval by the Auburn City Council Tuesday night.
Richard Tomasello, owner of Well Red, asked the Planning Commission and City Council to consider a road service for the business (including a drive-thru for the cafe).
The planning commission agreed unanimously, as did the council.
Planning commission documents specify a 4,000-square-foot bookstore and cafe.
The second conditional business use permit approved by the council Tuesday night was for a lounge called Auburn Self Pour, LLC.
Auburn Self Pour will be located at 200 W. Glenn Ave. located in Suite 200 and has been conditionally licensed for commercial and entertainment use.
Patrons could pour themselves a drink in the new "Self-Pour" lounge.
"The applicant proposes to open a self-serve taproom with up to 40 different taps for craft beer, wine, mead, kombucha, etc.," the city documents said. "The faucets are controlled via touchscreen monitors and activated by an RFID card that the customer places in the hardware on the screen. In order to obtain an RFOD card, a guest must scan their driver's license/ID with the staff. The system allows guests to pour two drinks at a time, and after this limit guests must check in with staff to reactivate the card."
OTHER SHOP:
– Council approved a Class I Alcoholic Beverage License from HFW, LLC d/b/a Session at 257 E. Magnolia Ave.
– Council approved a retail alcoholic beverages license for special events for Ithaca Hospitality Partners Auburn Beverage, LLC d/b/a The Hotel at Auburn University at 182 S. College St.
– The Council approved a request for exemption from the business license penalty for Good Times.
– Council approved a deal with A Better Court, LLC to renovate Yarbrough Tennis Center's hard court for more than $73,000.
– Council approved a contract with the Alabama Public Library Service to accept a grant from the Library Services and Technology Act in excess of $18,700.
– Council approved a contract with the City of Auburn Board of Education for an agreement on school resources and canine officers from August 1, 2022 to July 31, 2025.
Council approved a Professional Services Agreement #2 and #3 contract with Davis Architects, Inc. for additional services on the Lake Wilmore project for more than $819,800.
– The Council approved a contract with Donohoo Chevrolet, LLC to purchase ten 2023 Chevrolet Tahoe PPV vehicles for the Police Department for more than $341,000.
– The Council approved a contract with General Maintenance Contractors of East Alabama, Inc. for the $630,000 lighting improvement project and with Mayer Electric Supply Company, Inc. Project No. STPOA-4116 (250) for resurfacing, widening, traffic signals and drainage improvements for over $77,900 at both S. College St., Samford Ave. as well as at Gay St.
– The Council approved a contract with Global K9 Solutions to purchase a narcotics detection/tracking dog for US$15,000.
– Council approved a contract with Horseshoe Bend Regional Library to renew membership for over $45,800.
– Council approved a contract with Lee County Humane Society, Inc. for more than $201,300 in animal welfare services for fiscal year 2023.
– The City Council approved a contract with NAPA Auto Parts of Auburn, AL to purchase a Coats CHD9551 heavy-duty tire changer for the Environmental Protection Agency for more than $40,100.
– Council approved a deal with the National Auto Fleet to purchase three F-150 pickup trucks for the Parks & Recreation Department for more than $125,800.
– The Council approved a $25,000 contract with Projility, Inc. for a Projility Expert Care software support agreement.
– The City Council approved a contract with Seay Seay & Litchfield Architects for a PC Professional Services Agreement for the Public Safety Training Center – Phase 2 classroom construction project for $198,000.
– The council approved a deal with Stivers Ford Lincoln to purchase two 2023 Ford Police Interceptor Utility hybrid vehicles for $79,150.
– The City Council approved a $21,500 contract with Timber Pro Tree Service to fell, trim and grind stumps in Auburn Parks.
– Council approved Permit Portal and Cityworks PLL support contract with Timmons Group for $24,800.
– The City Council approved rights of way, drainage, utilities and green space easements for Barrett-Simpson, Inc. on land on the north side of Mrs. James Road, west of the Old Samford development in the Phase 1 Quail Chase project.
– Council approved a temporary easement for PSM Alabama Holdings, LLC for the Hamilton Road Improvements Project.
– Council approved three director appointments for the Industrial Development Board for October 10, 2022 through October 9, 2028.
– Council approved acceptance of funds from the settlement of the Alabama opioid litigation in which Auburn v. McKesson and Jansen (J&J) wished to participate. Auburn will receive approximately 0.619% of the claim if the allocation model agrees with the court's preliminary model. The final amount was not disclosed in the city documents.
– Council voted to annex 7.9 acres for Matt Cobb on behalf of AU Alliance, LLC for land on the north side of Beehive Road and west of Auburn Technology Park West for Sonic Tools. The council then voted to convert 9 acres from rural to industrial in the same area. The Council then voted to authorize Matt Cobb, Cobb Engineering, PLLC, on behalf of Au Alliance, LLC, a commercial support use (stock distribution facility) for the Sonic Tools stock distribution facility at the same location.
– The Council voted to approve a resolution in which Brett Basquin, on behalf of Lee Zhang & Nanna Liu, identified a multi-unit residential use as a development achievement for Miracle Road Townhomes MUD and 1764 Miracle Road.
– The City Council, on behalf of Beck Bradham, Inc., approved a road service use for a Taco Bell conditional use for Tim Minor on the property at 1521 E. Glenn Ave.
– Council authorized a leave of absence for the Auburn Housing Authority to vacate a right of way and authorize the execution of a deed of receipt for lots on Crosby Avenue.