The highly anticipated Cross Rail (Elizabeth Line) opened its doors to the public for the first time on May 24th. Here's what you need to know about Phase II of London's chic new transport route.
The eye-catching Elizabeth Line has nailed it path It's easier to hang out with your friends all over the capital and you can travel in style on the Class345 trains, traveling at 12tph through the newly built central tunnels. We're not train fans, but that sounds fast to us.
And Phase II of the Cross-Rail project will officially open on November 6th, making it even easier to get from A to B (or East to West).
Do you want to know what to expect? Read on to find out what Phase II of the Elizabeth line entails…
What was phase I?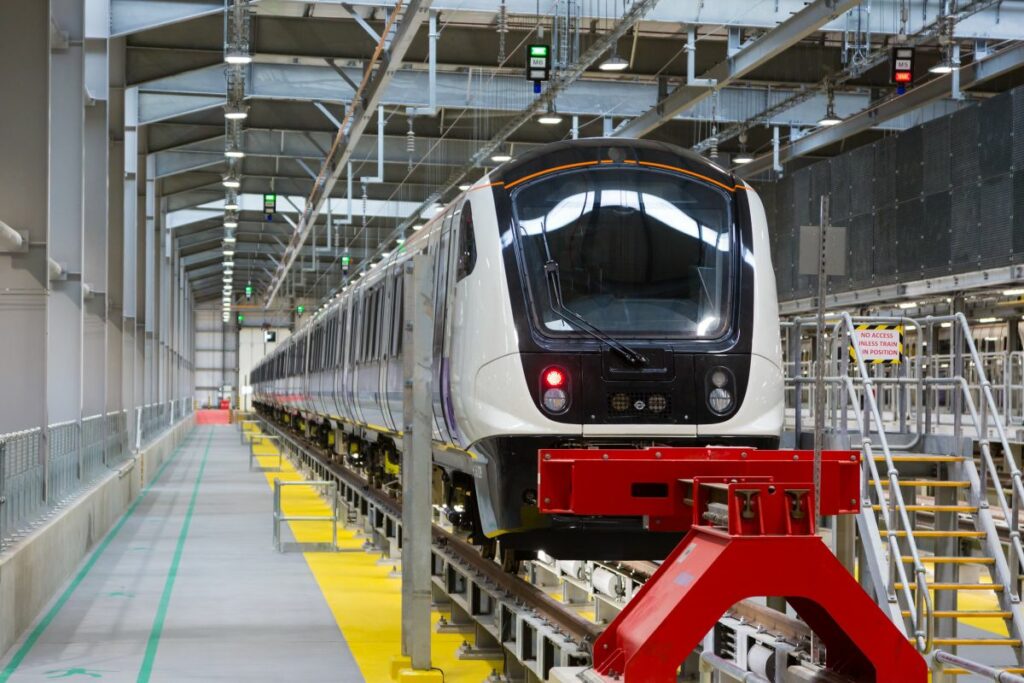 In case you missed Phase I, where on earth were you earlier this year? It was huge news in London.
You can currently board the Cross Rail between Paddington and Abbey Wood – there are around 12 trains per hour in each direction each day. However, this will change once Phase II officially opens.
And if you haven't ridden the Cross Rail before, we highly recommend you do – air-conditioned and ridiculously clean, it's the fanciest subway ride you'll ever take.
So… Phase II?
From November 6, 2022, Phase II will officially open in London.
This means that the Elizabeth Line will combine east and west services in the new central tunnels – allowing you to travel comfortably from Abbey Wood to Reading via Heathrow and from Shenfield to Paddington. Hooray! You don't have to keep changing lines to travel between different parts of the capital.
The best part? There are around 22 trains per hour between Paddington and Whitechapel, so you shouldn't wait more than a few minutes for the next train (unless this one is feared delayed strike).
But that's not all – one phase is still to come. Phase III begins in May 2023 and will see up to 24 trains per hour passing through Paddington and Whitechapel. Services between Shenfield and Heathrow Airport will also operate at this time. Keep an eye out for updates that are closer to the time.
Elizabeth Line Phase II: Practical Information
How much does it cost to drive?
You'll be pleased to know that the Elizabeth Line fares are the same as regular tube fares. All journeys between zones 1-6 cost the same as the more traditional itinerary, the Pre-Elizabeth line.
Can I use my Oyster card?
Yes, but only if the station you are traveling to has always accepted Oyster cards as a method of payment.
It's best to check before you travel, if you find the station you're traveling to doesn't accept Oyster cards then you can simply buy a paper ticket – or save the planet and go contactless.
The Elizabeth Line is also part of TFL's capping system – we're very pleased about that.
Cross Rail Phase II: Read on