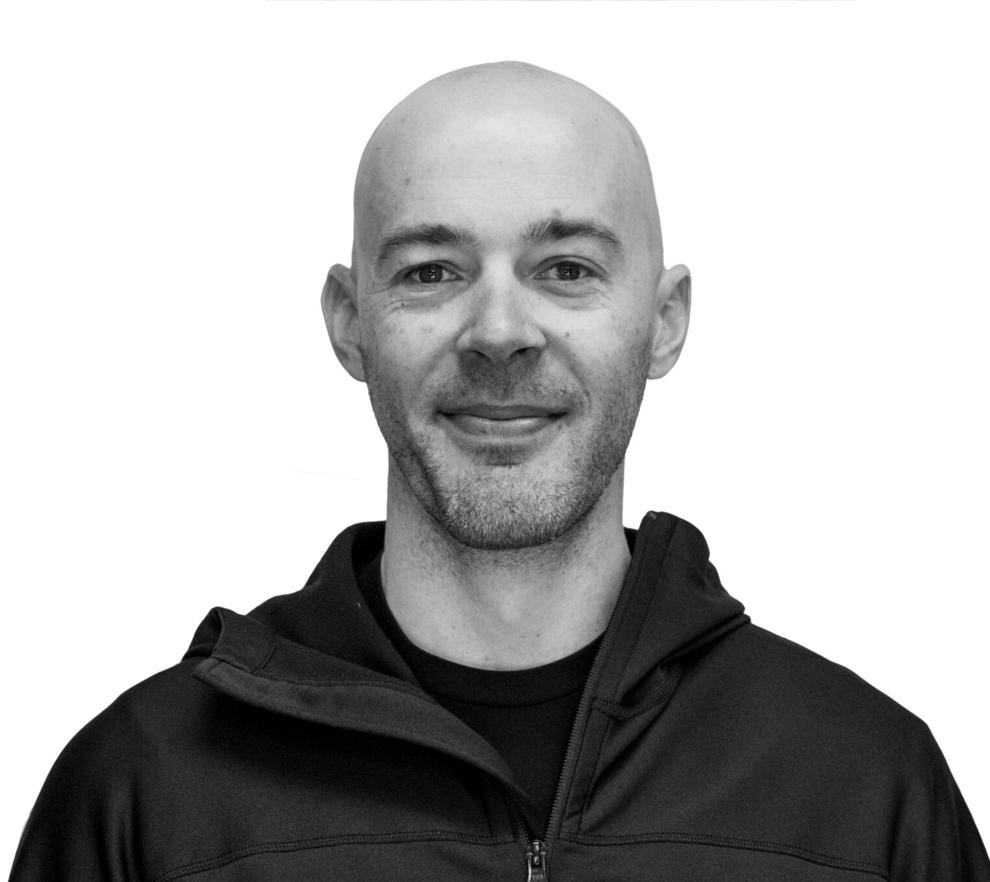 You can't have Ajax without Little Annies, Lindsey Buckingham's Go Your Own Way without Stevie Nick's Silver Springs, Royal Robbins without Warren Harding. My ex-wife used to tell me, "No matter how flat you make a pancake, there are always two sides."
As humans, we are mirrors to one another. Most of the actions we perform and the words we speak are unconscious reflections of the people and environments we interact with, so we must first ask ourselves what someone else reflects in us that we don't like before asking ours Discomfort overcome reflection in pursuit of "good vibes only".
If you think I've taken too many mushroom heads or yoga classes, feel free to turn to a middle school science class where you learn about mirror neurons: a class of neurons that modulate activity both when a person performs an action as well as when s/he observes someone else performing the same action.
It is with such a perspective that I read longtime community conscience Roger Marolt's wonderful article of September 20, "The ski bum's last run". A perfect example of a mirror is the haughty, defensive, apparently Aspen-affirming "Where else would you rather be?" question, which Marolt rightly thinks should start—not end—the discussion.
When I look at my reflection in the mirror of this question, and often at the people asking it, I see fear. I don't see the positive, productive fear that first drew me to Aspen and developed in its fertile crescent. I see a reversal, the other side of the coin, a negative fear rooted in loss and zero totals, a panicked person trying to hold the rushing waters of Hunter Creek with their fists closed while the liquid flows more easily than through a desperate Grip slips and slides Ski bum ducks before the IRS.
The points Marolt outlined assail me and unsettle me like Stevie Nicks' soul-crying "Silver Springs" in Buckingham: "We've built Aspen into our identities."
I read these words and am horrified because I sense their truth.
And that's why I know it's time to change. Fear is perhaps the most useful barometer and compass humans have when used properly. If left unchecked, fear is also the most destructive force there is and it becomes destiny.
I was at a good friend's wedding the other day and watched a father and daughter dance to a live performance of "Landslide" by the mother of the bride, who took the Aspen-penned Stevie Nicks hit and put it on an intimate Ort probably performed as well as Nicks himself at Jazz Aspen Snowmass the week before. There was not a dry eye in the room and my hair stood on end as the bride uttered the lyrics "I'm afraid to change because I, I've built my life around you" while looking at her father, who was about to flee with my friend.
"Where else would you rather be?" In this paradise of people and potential, how can you even answer this question? And yet I can, because I've given it a lot of thought. The Osa Peninsula. Baja. Sierra Leone. Medellin. Vanuatu. Topanga. Probably Aspen again. Going back to Paepcke's original Aspen idea of ​​mind, body and spirit integration, I like to think that Aspen taught us to follow a purpose more than it encouraged us to just have a place. Positive fear points the way to progressive change and a purposeful life as opposed to a litany of peaks. Sometimes they are the same. Sometimes not.
Aspen is no small part of my identity, and I've built a life, lifestyle, and livelihood around it. This valley cast the same wondrous witchcraft spell on me – all of us – as Nicks Buckingham did when she howled the B-side refutation of "Silver Springs" to his "Go Your Own Way," enchantingly delivered to death in a more hurtful way and yet unconditionally loving key of a true twin flame: "Time has enchanted you, but you will not forget me. I'll follow you down until the sound of my voice will haunt you; You'll never get away from the sound of the woman who loves you."
I never want to get away from Aspen, or their sound. It's not that I "would rather be" somewhere else. Aspen taught me to lead myself and grow from my fears instead of letting them rule me. Paradoxically, recalcitrant mining towns in the American West have consistently taught me not only about courage, but also about the courage to change and the importance of curiosity and a beginner's spirit. We have all outlets like the Marolt Open Space and mirror columns to thank for that.
So if the gypsy can reflect herself as a landslide and tear down what she's built, whether it's in the snowy hills or between S-curves and LLC builds, so can you, and so can I. If Nick's can turn Street Sign for Silver Springs, Maryland into inspirational art of the highest caliber, what can be made of a foundation like Aspen, Colorado? It's not so much the resigned, defeatist, frustrated undertones of "Where would you rather be?" as much as "Who do you want to be and how do you want to live?"
Aspen will always be an integral part of the most important questions I've ever asked myself. However, purely from a geographic perspective, I believe the key to Nick's question, "Can I sail the changing tides of the ocean?" begins with life at sea. Wherever and however you answer this question for yourself, realize that if you are conscious and alive, the answer is likely to change over time, and "when the rain washes you clean you will know". leather and lace. mountains and oceans. LLC's and STR's. Change and choice and consequence. Mirrors, landslides and B-sides. "Where would you rather be" than such an all-encompassing, limitless worldview?
People who want to connect/follow can reach Andrew at [email protected] or @andrew__parrott on Twitter.