Zapping car news hobbies Itineo PC 640 SE: the French compact profile in video
Before we dive into the trends and novelties for this 2022 – 2023 season, a few words and information about the Le Bourget Leisure Vehicles Show.
Dates and times of the Leisure Vehicles Show
It will take place from Saturday 24 September to Sunday 2 October from 10am to 7pm at the Bourget Exhibition Centre.
Access to the living room
The Leisure Vehicles Show can be reached by car via the A3 and A5 motorways, but also by public transport (RER B station Le Bourget). You also have the option of arriving with your motorhome and staying there for €6 per night. A price added to the entrance fee. For drivers, the price for the parking lot is 10€.
booking
It is still possible to buy your ticket for the show. On the internet the price is 7€ per person. It may drop to €5 due to special operations. The on-site price for adults (from 14 years) is €13, for 10-14 year olds and students €7 (upon presentation of proof). Admission is free for children under 10 and people with disabilities
Ford takes colors!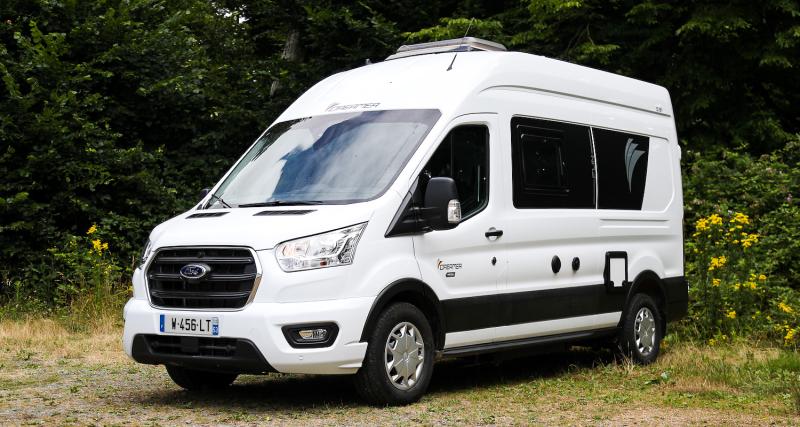 Dreamer D51 Fun on Ford carrierCredit photo – Autonews
Long mono-dependent, or almost, from the Fiat Ducato, the manufacturers have partially revised their copy. They no longer put their eggs in the same basket to keep producing in numbers. Many are turning to Ford and, to a lesser extent, Peugeot.
Hence an avalanche of new 2023 models on the Ford Transit 2 T: let's mention the flat Bürstner Lineo C 550 and C590, the Vans Campérêve Miramar 61 and Dreamer D 51. This is also the case at Dethleffs with three new semi-integrated "Just Go", at Challenger , Pilote, Sunlight or Rimor, which inaugurate a new Kilig series (five semi-integrated and six alcoves) on this carrier.
Atlas, the new pilot series from Ford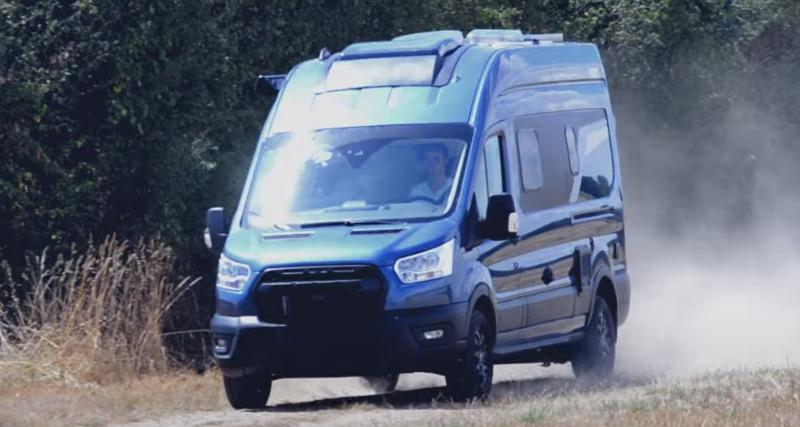 Photo credit – YouTube screenshot
Pilote, for its part, is launching a new Atlas range dedicated to adventurers in 2023 to celebrate its 60th anniversary. The first model presented at Le Bourget is a van on a Ford Trail chassis: a vehicle for sports enthusiasts, 6 meters long and 2.65 meters high. Designed for tough terrain, it benefits from a limited-slip differential that reduces wheel spin on loose surfaces and rough roads. As a reminder, the connections between Pilote and Ford are old. The first alcove models with the inscription Pilote were "mounted" on the Ford Transit as early as the late 1970s.
The Peugeot Boxer "awakens"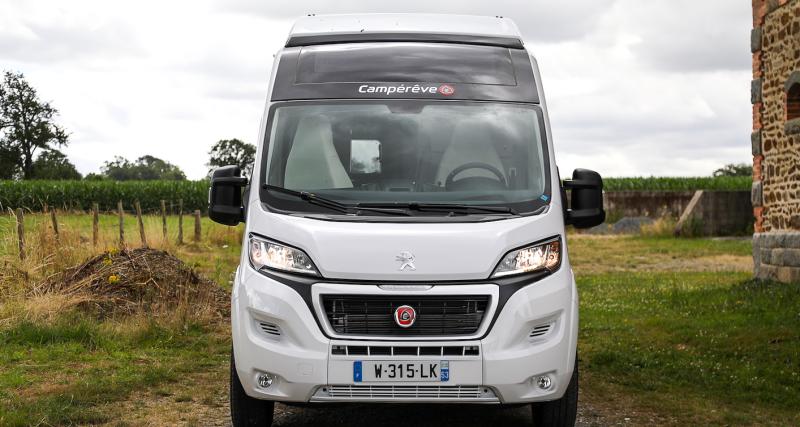 Campereve Magellan 540 AirCredit photo – Autonews
The Peugeot Boxer 2.2 l BLUEHDI 140 PS also gets color. It is very present in the 2023 catalogs at Campérêve with four Magellan models (540, 540 Air, 643 and 746) or at Dreamer with three models (D43 UP, D 55 and D 55 UP). Mercedes cannot be beaten: the Slovenian brand Adria is bringing a number of premium integrals to the Sprinter in 2023. The Supersonic 780 DC on Mercedes AL-KO (7.80m long) with 170 hp is a good example: it is "billed" €139,900 and has a GVW of 4500 kg.
The fashion for pop-up roof vans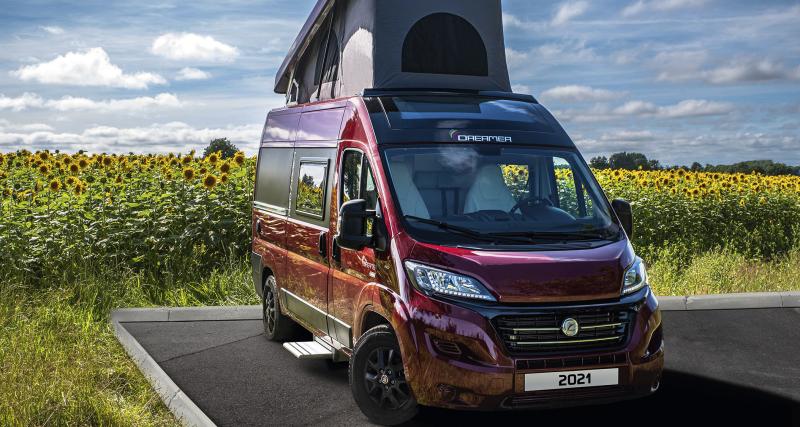 The Dreamer D 43 UP vanCredit Photo – Dreamer
It's a real trend. There are countless vans that either come with a pop-up roof as standard or are not. This configuration has the ability to transform a compact van into a 'family' model by providing two additional sleeping spaces. And I like that! Many brands do it: Adria, Bénimar, Bürstner, Carado, Chausson, Challenger, Font-Vendôme and Hymer to name a few. The new Campérêve Magellan 540 Air (5.41 m, €63,200) on a Peugeot Boxer attracted attention at the show. Equal success for the two Dreamer D 43 UP (€5.41m, €59,800) and D55 Up (€5.99m, €62,800), which will also be presented on Peugeot Boxer.
Profiles with reduced width!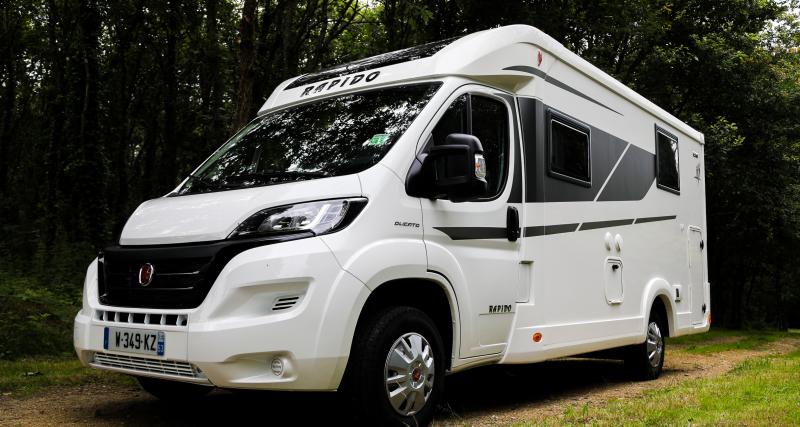 Rapido C50Credit photo – Autonews
When vans and vans account for more than 50% of new car sales, streamlined models are still popular. We are also innovative in this vehicle category.
The Bürstner Lyseo TD Gallery is a good example of this. This profile is in fact equipped with an amazing inflatable chamber above the cabin thanks to an electro-pneumatic system. Prototype a year ago, this profile is now in the 2023 catalog with two 6.99m models.
Apart from this very special vehicle, the arrival of profiles with reduced width is worth noting. This applies, for example, to the Challenger Sport Edition (2.10 m wide), the Etrusco V6.6 SF, which is only 2.14 m wide, or the Rapido C50 (2.17 m) compared to 2.30/2.35 m for a classic profile.
Aim, cycle or park more easily for maximum pleasure.
summarize
What are the main trends and innovations in the world of motorhomes? The 56th edition of the Leisure Vehicles Show at Le Bourget takes place at the end of September – and until October 2nd. Our motorhome specialist will take stock for you.