This Sunday, October 2nd is the 2022 annual Standard Chartered Jersey Marathon. It is an international running event that brings together the local community and raises important funds for charity.
The Standard Chartered Futuremakers charity is the official global beneficiary fighting inequality and promoting greater economic inclusion for young people in our communities.
The event welcomes runners of all ages and abilities on and off the island and invites them to run either a marathon, a marathon as part of a relay team or the family run mile through the beautiful Jersey countryside.
Every runner has a story. Over the next two days, this year's contestants will share theirs. Today we meet Joe and Sophie…
Joachim (Joe) Benford from Suffolk (UK)
As I was training for my second marathon in 2015, I had the idea that it might be fun to run a marathon for each letter of the alphabet before I turn 50. Once the seed was sown, I began ticking it off little by little. When I reached my tenth in Athens (2018), I decided that I wanted to try to complete the challenge by my 40th birthday (August 2025) and started drawing the remaining letters.
Jersey has probably always been "my J" as it allows me to tick off one more letter and visit something new at the same time.
Now that I've hopefully managed to complete Jersey, I only have three left. I booked one in December in Elsecar (Yorkshire) and my penultimate one I recently booked is in Uganda in June 2023. Running at the Equator in June! What only remains to complete the alphabet.
It is the first time that the Jersey Marathon will be run. This particular Alphabet Marathon Challenge allows me to combine two of my favorite pastimes, exercise/running and travel. During the challenge I've managed to visit new locations across the UK and beyond. I'm really looking forward to visiting Jersey, not just to run the marathon but to see what the island has to offer.
The marathon training went pretty well. I don't handle the heat very well, so summer marathon training isn't ideal. So, lots of early morning runs at 5am before the day gets too warm. I have my 22nd marathon (Norfolk coast) just eight days away from Jersey, so much training has focused on endurance and long runs in a row to keep me as comfortable as possible running on 'heavy' legs.
I first started running in 2013 when I stopped playing football (I got injured all the time!). It allowed me to navigate around changing work commitments and coincided with the time I got married and started our family. Running allows me to get out and exercise whenever a 30-minute or hourly window presents itself without a lot of pre-planning and freeing up valuable time for quality family time. From then on, the benefits have been related to both my mental health (my own time to relax and unwind) and the physical benefits that running brings.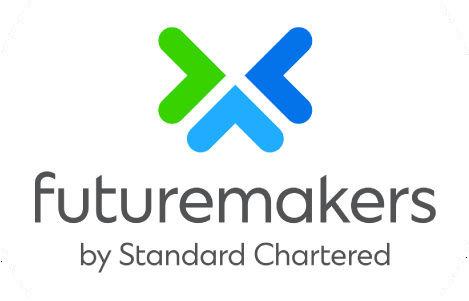 I'm really looking forward to the Jersey Marathon. My advice to others is to go into the run with the aim of enjoying it – it's been months of training and hard work that has gotten you to this point, so you can at least try to soak up the atmosphere and appreciate all the hard work work you have put in. Embrace the tough times that will no doubt come along the 26.2 miles and keep going through them.
In every marathon I've run, I've found that no matter how you prepare, everyone is different. Don't be afraid to reassess your goal as you run. When things don't go to plan and you're unlikely to meet your time or your "A" goal, be prepared to aim for your "B" goal. In my last 22 years I've had to move some from goal A to B and to C.
---
Sophie Girichidis from Surrey (UK)
This year I'm returning to the island for a special milestone run, my 100th marathon! When a friend, already a member of the 100 Marathon Club, asked me over a year ago where I would like to run my 100th marathon – an event that seemed so far away – my answer came without hesitation: Jersey.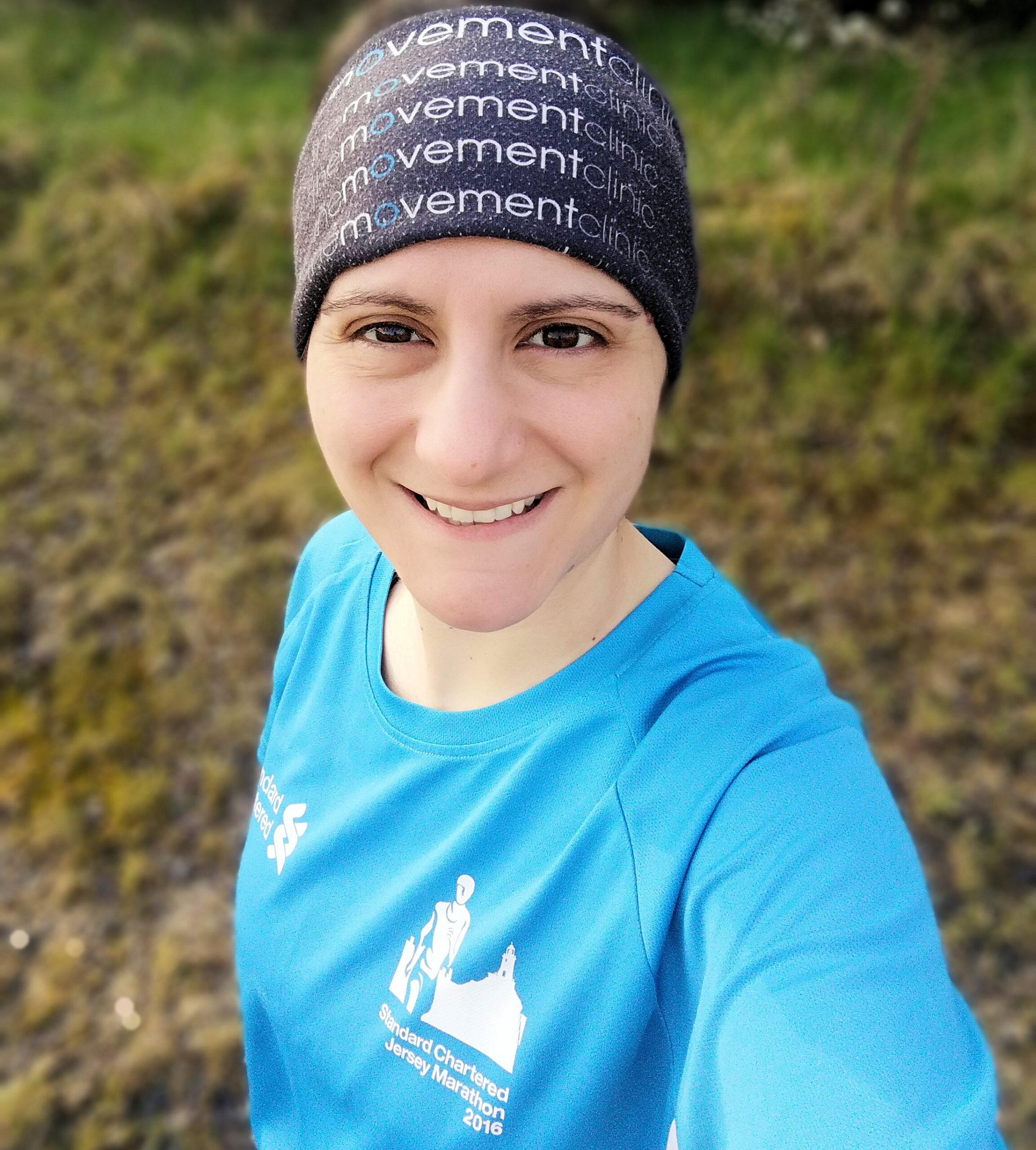 I have personally run the Jersey Marathon in 2016, 2017 and 2018 and the run-from-home version* in 2020.
What excites me about the Jersey Marathon and Jersey itself is that I love the island, the course and the friendliness of everyone. It's a wonderful event. I also really like the Corbière lighthouse and seeing it along the way is a highlight for me.
While running marathons over the past two years, I've met some wonderful people who are now close friends. We've been encouraging and celebrating each other's mileage ever since. I am thrilled that they have decided to join me on this particular run.
I have run for a number of charities over the years and have found it very motivating. Running for those who can't is a privilege. It has and teaches me that I am capable of much more than the limits I once held for myself. But there's more to running than going faster or further than before—the running community is like a family, where inspiration and encouragement, support and celebration are always just a step away.
Now that it's not long, I'm looking forward to the Jersey Marathon. As advice to other runners I would say have fun! Practice is complete and no matter how it went, don't let it spoil your race day experience. Slow down if necessary, engage with supporters and other runners, and just enjoy the course and the atmosphere.
*Note: The mass participation Jersey Marathon did not run in 2020 due to ongoing government restrictions leading up to Covid-19, it has been replaced by the Standard Chartered Run from Home Challenge.
---
The Standard Chartered Jersey Marathon takes place on Sunday 2nd October 2022. The start and finish point is at Weighbridge Place, St Helier. The marathon starts at 9:00 am, the Ravenscroft relay at 9:30 am and the marathon mile starts at 10:00 am.
All funds raised by the runners of the 2022 Standard Chartered Jersey Marathon will be split equally between St John Ambulance Jersey and Standard Chartered's own global initiative, Futuremakers.
Click here for more information on the Standard Chartered Jersey Marathon.
---
This is a sponsored article.