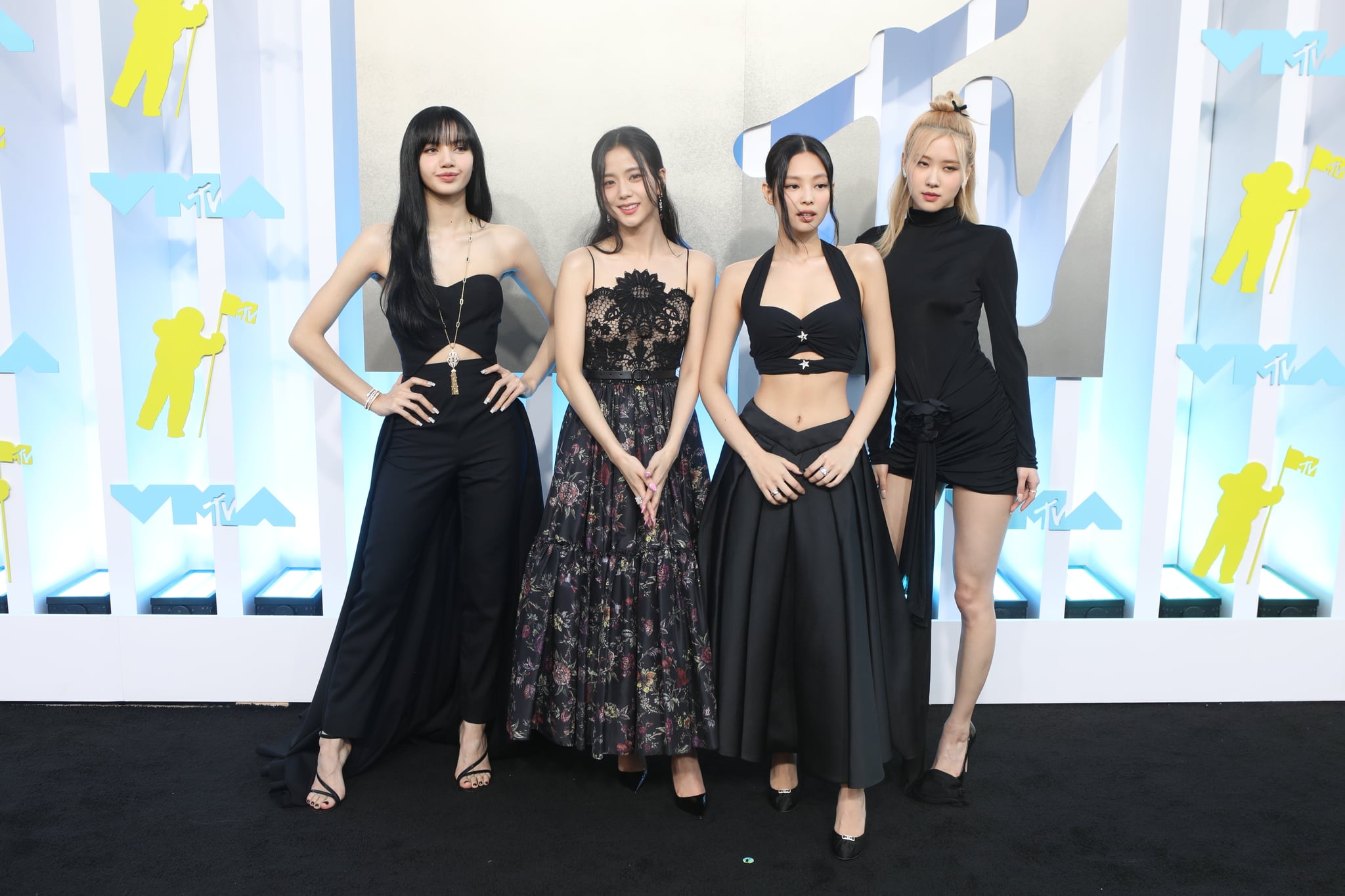 Image Source: Getty / Udo Salters
Blackpink's highly anticipated second album, Born Pink, is here. Two years after their hiatus in 2020, Jisoo, Jennie, Rosé and Lisa are back with a streamlined eight-song offering that showcases everything the group does best — while also leaving plenty of room for advancement.
Duality is written in Blackpink's names, and they stay true to that theme on Born Pink, which was released September 16th. The album showcases the undeniable confidence of each member of the group while alternating between tenderness and ferocity. They hold nothing back on opener, their lead single "Pink Venom," a song that celebrates their undeniable star power. They keep the electric intensity of the opener on their second single, "Shut Down," a hip-hop-influenced mid-tempo song about proving haters completely wrong, and on "Typa Girl," a heavier electronic tune , which borrows heavily from the band's girl. chief energy.
The first few songs contain lyrics touting the band's fiercely confident, untouchable exterior, such as: B. "Need a lesson, see that necklace, see those dresses / We don't buy it, we request it." But some of the album's strongest points are where Blackpins show cracks in their ultra-clean facades, revealing the insecurities that sometimes hide behind them.
Things begin to change with the lively "Hard to Love," which incorporates elements of anthemic '90s rock 'n' roll alongside edgier pop elements reminiscent of Doja Cat and Halsey. In it, the band expresses hidden insecurities about their ability to be loved. "You don't see the problems, I have them," sings Rosé. On the refreshingly smooth "The Happiest Girl" – the album's only downtempo track – the band promise to get out there and smile, regardless of the heartbreak and inner turmoil they really feel. Some of the song's best lyrics question the purpose of beauty and the quest for fame when love doesn't come with it, with Jennie asking, "If I'm so beautiful, then why?" and Lisa singing, "There ain't nobody else this time to blame / Don't change the truth, we can't undo it / The high we're chasing."
After delving deeper into their feelings, the group finds true confidence again on "Tally," an ode to living exactly how you want to live and loving who you want to love, regardless of criticism. The song conjures up age-old double standards that condemn women for doing what men do all the time, and the result is a somber anthem that celebrates autonomy and, most importantly, being yourself. "Ready For Love" is the icing on the cake and shows that the band is really ready to put their doubts behind them and celebrate the future.
Musically, the album stays true to the band's modus operandi of making irresistibly danceable pop music. To that end, the sound draws from all of today's most popular musical styles and motifs, blending sounds from hip-hop, ballpark rock, softer bubblegum pop, and even carefully positioned classical interludes. (Per Rolling Stone, for example, the hook on "Shut Down" comes from Italian classical composer Niccolo Paganini's "La Campanella.")
This placement, along with any sonic shift, feels precise for maximum impact, designed to support epic, jubilant choreography on stage or score viral TikToks. It can all feel a bit too sophisticated at times, and it's worth wondering what might happen if Blackpin allowed more vulnerability to color their sound and, more importantly, their lead singles. Regardless, the album is packed with sonic gems. The band never lingers on any one theme or sound, but shifts and changes like flashing lights, skillfully merging all the contrasts.
All in all, "Born Pink" is a perfect get-up-and-go album to join Beyoncé's "Renaissance" in a pantheon of music destined to celebrate itself – whether you're single or searching are after love, or falling in love, or falling in love with it—and taking out anyone who tries to bring you down, especially when your biggest naysayers are the doubts in your head.