DESIGN SHIPPING
Our daily view of the world through the lens of design.
BY THE EDITOR
09/22/2022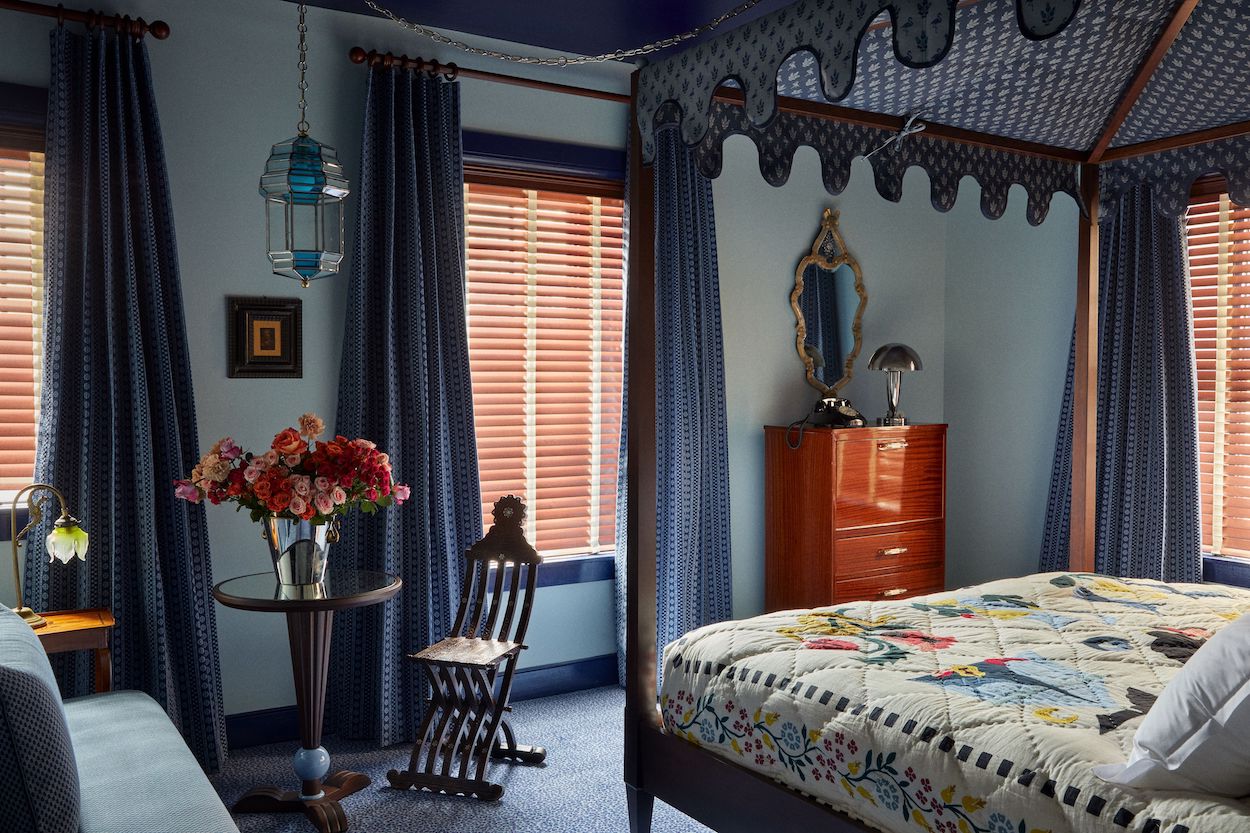 The Design Dispatch features expertly written and important design news, created by our dedicated team. Consider it your design cheat sheet for the day, delivered to your inbox before you've had your coffee. subscribe now.
Do you have a message that our readers need to see? Submit it here
A historic Baltimore hotel inspired by John Waters
ASH NYC's commitment to second cities and the idiosyncrasies of local culture is at the heart of its collection of boutique hotels, each with originality that sets it apart from its peers. first was the dean, the funky neighborhood center in a renovated 1911 brick building that was once a Providence brothel. Then came The Siren, in Detroit, a cabinet of curiosities full of eccentric treasures that pay homage to the city's industrial heyday and Italian cinema. The third offer of the group, Pete & Pauloccupies a 19th-century former church and schoolhouse in New Orleans' bohemian Marigny neighborhood and fueled a new era for the Big Easy tourism scene.
ASH's 360-degree approach to hospitality – the company designs, manages, operates and owns all of its hotels – is evident in the rich storytelling and strong perspective that give its diverse portfolio a cohesive feel. At the one that just started Ulyssestheir tried and tested playbook has proven itself again. Located in Mount Vernon, Baltimore, Ulysses is littered with references to Art Deco movie palaces and the oeuvre of homeland hero John Waters. As with its sister hotels, historical importance plays a key role — the hotel occupies the Italian Renaissance-style Latrobe Building, designed in 1912 by architects Glidden & Friz.
Named after the ship that took Bavarian immigrants to Baltimore around the turn of the century and the legendary novel by James Joyce, the 116 rooms are decorated in four color schemes: red, yellow, green, and blue. From the handcrafted quilts inspired by the block motifs of the mid-19th century Baltimore Album quilts to the hand-embroidered lampshades to the custom fragrances, a stay at Ulysses is an immersion in B-More's heritage. The public spaces are equally imaginative. Ash Bar is an all-day bistro that takes its cues from steam train dining cars and European saloons (think Caesar salads, bouillabaisse, and club sandwiches), while Bloom's is a decadent cocktail lounge destined to introduce a new to become a meeting point for the nightlife. "Life is nothing if you're not obsessed," Waters once said. ASH could not have chosen a better muse. —Nate Storey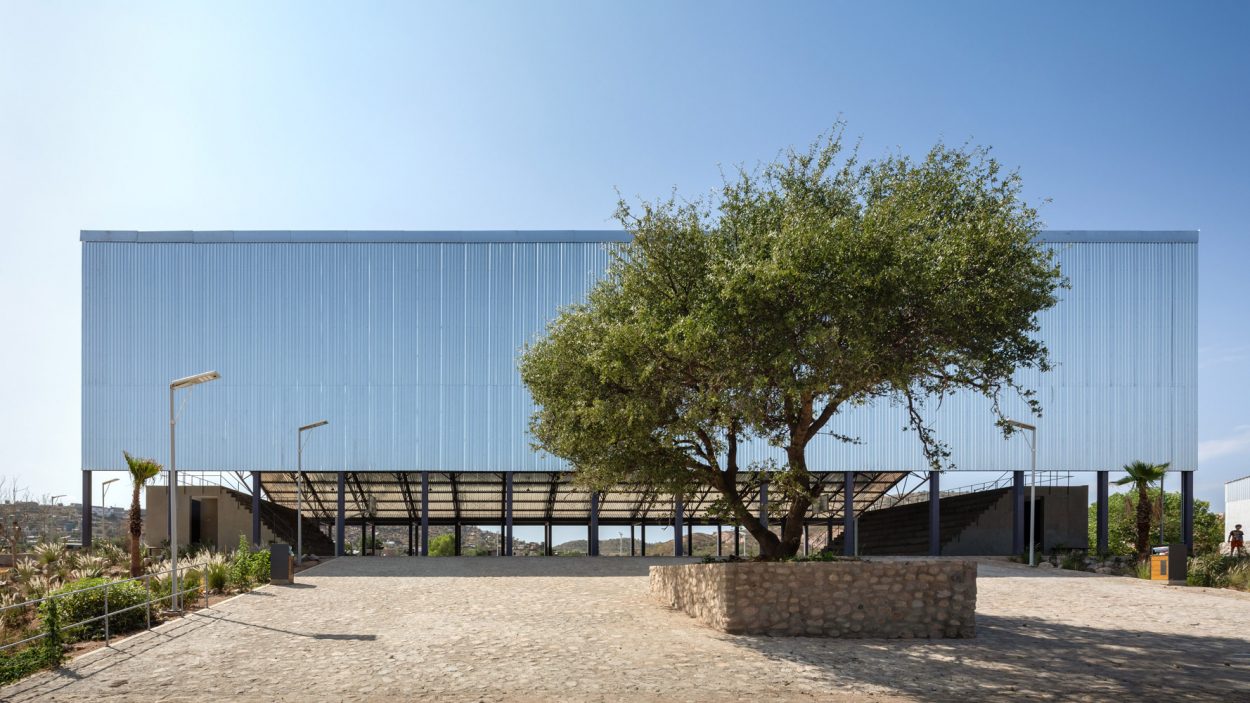 Taller Capital takes home the Mies Crown Hall Prize's annual Emerging Practice Award.
"The Mies Crown Hall Americas Prize presented the biennial Emerge Award to Loreta Castro Reguera and José Pablo Ambrosi of Mexico City-based architecture firm Taller Capital for their project, the Colosio Embankment Dam in Nogales, Mexico. The announcement follows the release of a shortlist of 10 selected projects in July. The biennial MCHAP award, now in its fourth cycle, was established at the Illinois Institute of Technology in 2012 and is named after the Mies Van der Rohe-designed centerpiece of the campus, Crown Hall. MCHAP Emerge is a corresponding recognition of the MCHAP Grand Prize, which focuses on projects from companies that have been in practice for 10 years or less." [H/T Architectural Record]
A new campaign is launched to help British designers reduce their environmental footprint.
"Pearson Lloyd and the UK Design Council are among the founding signatories of Design Declares, a new campaign launched at the London Design Festival to help UK designers reduce their environmental footprint. Echoing neighboring industry campaigns such as Architects Declare, the initiative encourages studios across digital, industrial, communications and service design to come together to declare a climate emergency. The eight founding signatories have also committed to start measuring their own footprint and engaging customers in discussions about climate change, using eight "emergencies" as a starting point." [H/T Dezeen]
The first ever NFT office building designed by Integrated Projects is sold in New York.
"A developer has purchased the first NFT office building in New York City. Located at 44 West 37th Street, the 50,000-square-foot NFT serves as an immutable digital asset that reflects how we design, build, operate and monetize our spaces with just a click. Created by spatial intelligence firm Integrated Projects, the 16-story building challenges the function of architecture in real estate and the metaverse." [H/T ArchDaily]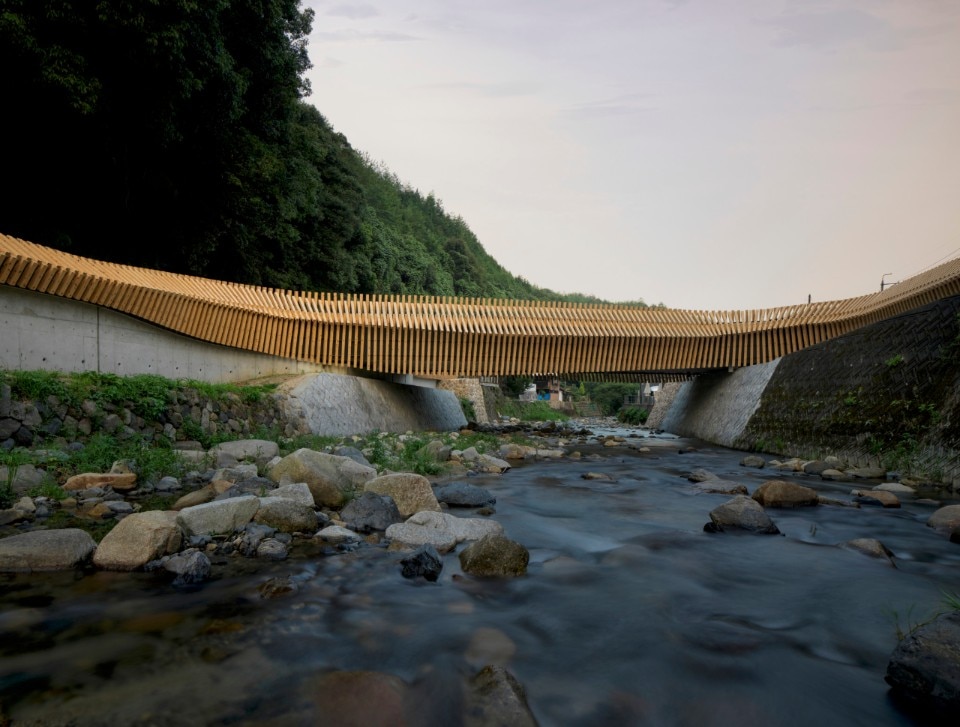 Kengo Kuma reconstructs a Japanese bridge destroyed by major floods in 2018.
"Kengo Kuma and Associates has reconstructed a bridge destroyed by the 2018 flood in western Japan. Located in the Osogoe area of ​​Shuto Town, Iwakuni, Kusugibashi is a wooden bridge that combines traditional carpentry and computer-aided design. This type of structure is meant to be a symbol of renewal for the community. The design team chose to erect the structure on a reinforced concrete frame reinforced with balustrades of 105 cypress columns to reduce the possibility of repeat destruction." [H/T Domus]
Sculptor and performance artist Senga Nengudi receives this year's Nasher Prize.
Sculptor and performance artist Senga Nengudi, whose five-decade career has mined everyday materials to explore concepts of ritual, femininity, blackness and the fragility of the body, is the winner of the 2023 Nasher Prize Awarded for its sixth year, the award includes a $100,000 cash award, an exhibition and a series of public events in Dallas in March and April. It's less a lifetime achievement award, said Jeremy Strick, director of the Nasher Sculpture Center, and more a recognition of an artist with a significant body of work "that continues to speak with great force for the present." [H/T The New York Times]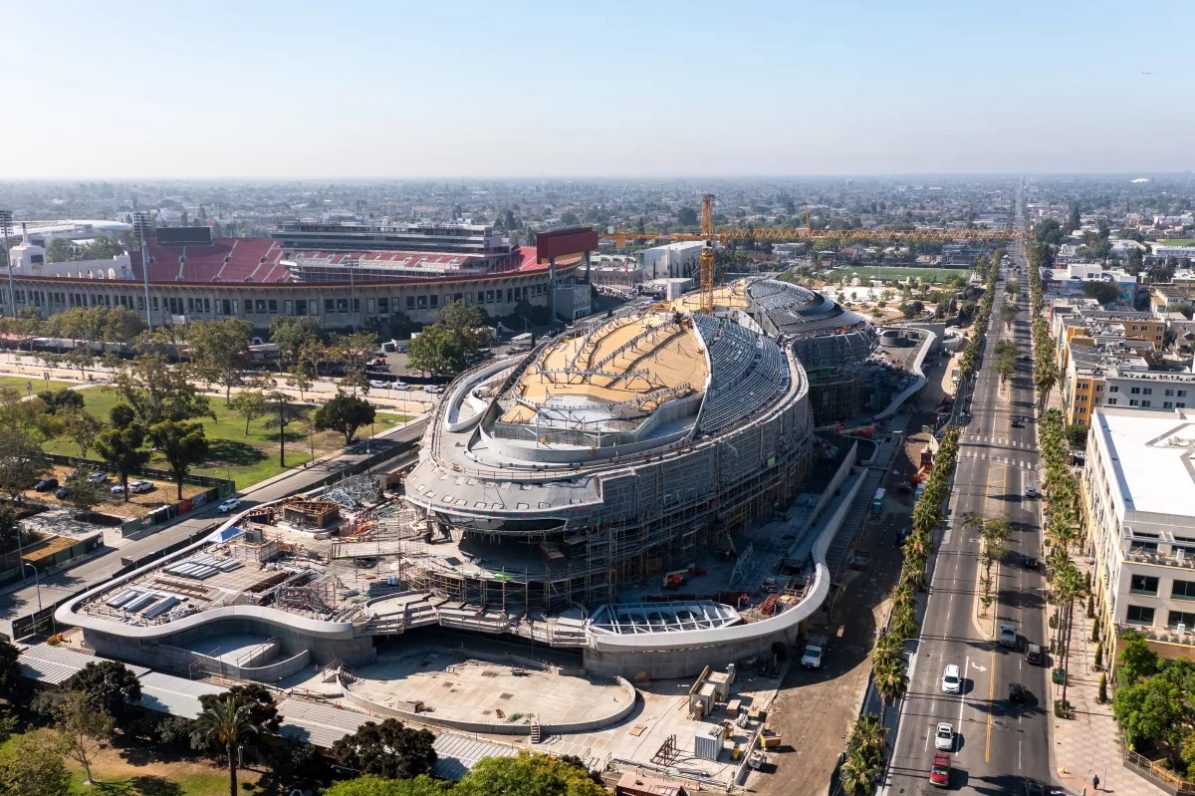 The Lucas Museum of Narrative Art is postponing its opening two years to 2025.
"The $1 billion Lucas Museum of Narrative Art, which is being built in Exposition Park, has pushed back its opening date from 2023 to 2025, which has made sourcing certain building materials difficult. The museum broke ground in March 2018 and was completed in March 2021. In April 2021, the museum pushed back its planned 2022 debut by a year due to pandemic-related delays. COVID-19 health and safety protocols had slowed construction. Now it takes two more years not only to build, but also to ensure that the finished building is fit for art." [H/T Los Angeles Times]
Forensic Architecture uncovers new evidence in shooting of Al Jazeera reporter.
"A report by Turner Prize-nominated research agency Forensic Architecture and human rights organization Al-Haq has issued a damning verdict on the shooting of Al Jazeera reporter Shireen Abu Akleh. Forensic Architecture and Al-Haq, relying on new evidence and a spatial analysis of the site, say they have "conclusively" shown that Abu Akleh and other members of the press were deliberately attacked by Israeli forces in Jenin on May 11, 2022. The findings were presented at a press conference at the International Center for Justice Palestine in The Hague." [H/T The Art Newspaper]
Today's Attractive Distractions:
Elon Musk are super fans flock to Texas to see SpaceX come together.
In Utah, a newly unearthed fossil appears to have vomited amphibian bones.
Cloth found at ancient Viking sites shows women wearing it economic power.
Peloton debuts with a sleek new one rowing machine that will set you back $3,200.